I keep getting an error with a deep link submission … I was trying to display in an iframe … it loads okay but then I receive -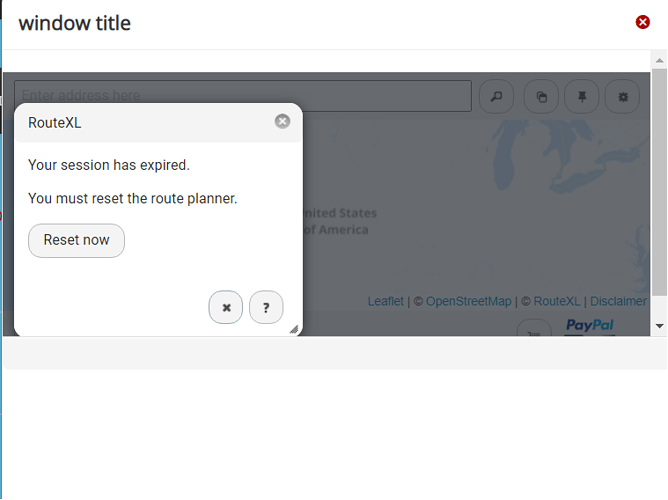 RouteXL
Your session has expired.
You must reset the route planner.
Reset now
I click on "Reset Now" button but it comes back with the same error
I just noticed there was an error box that occurred and disappeared with the Session Expire Box… I was able to capture text though… this is what pops up before the session expired error…
---
RouteXL
Something went wrong. Please try again.
Code: RS-NOPOLLCODE
---