Hello folks,
I have been wondering what the right way of filling in the parameters in Postman when testing your V2 API.
I want to make it a bike tour so I try severall ways of setting the parameter right but somehow it is being ignored.
This is how I tried: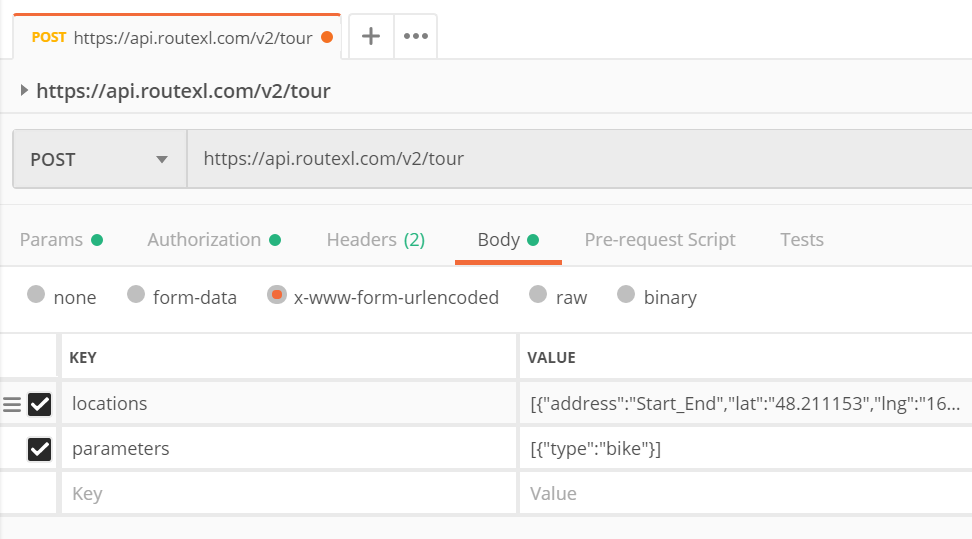 and cause i saw some similar topics whith paramters i also tried this one:


Unfortunatly, neighter way it worked.
I would be very happy if you can help me with this.
Kind regards
Kemal