Is there a way to tell the routing algorithm to "minimize street crossings"?
Currently I have multiple locations and the automatic route finder is making me cross the street many times. So I have to override and stay on the same side of the street, and then crossing just once, to finish my route (in a kind of loop).
When I override, the display of the route order is lost because some other icon is used: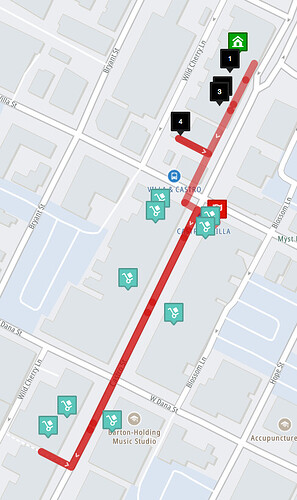 Can I turn this off? I would rather see the route ordering, and not that icon.